Steve Priest, 48, was one of our patients with an extra special story.
Steve was unfortunately diagnosed with testicular cancer twice within two years and then diagnosed with prostate cancer only just last year.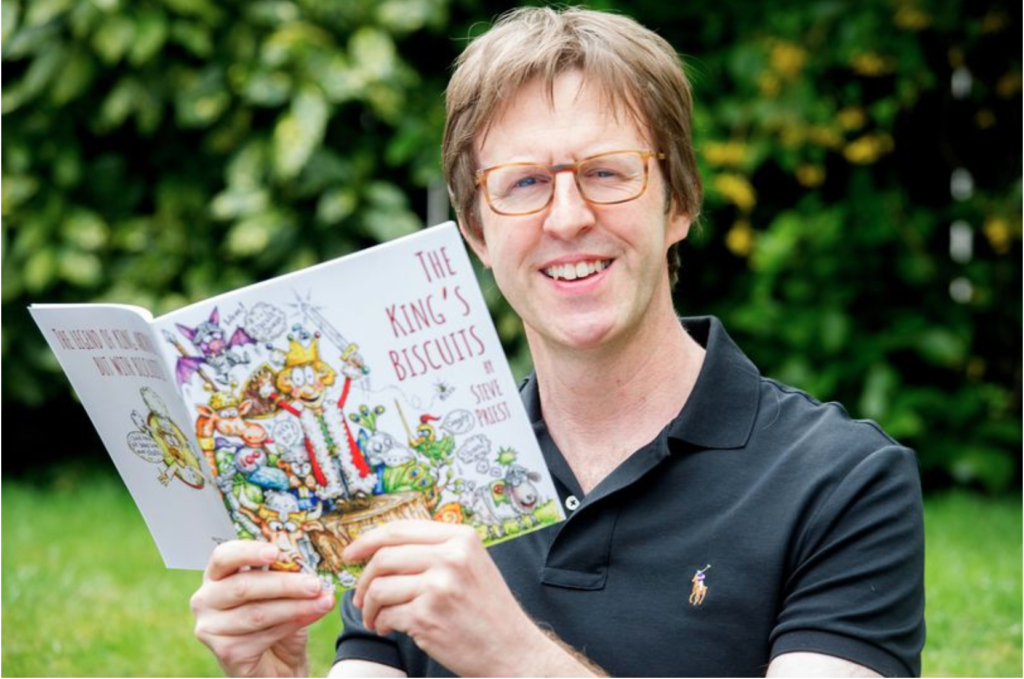 Steve wrote this about his treatment that he received from Mr Vijay Ramani and his team. "For my latest prostate cancer, it was Mr. Vijay Ramani and his team at The Christie in Manchester, who did my surgery, and who by all accounts did a brilliant job and saved my life again."
During his most recent diagnosis Steve decided that it was the right time to complete one of his life goals; write a children's book. Writing a book was something he had been meaning to do for a while, and this third brush with cancer had given him the push he had needed to do so.
"I have dabbled with art and produced doodles for a long time. It was during lockdown and being diagnosed with cancer for the third time that I got the drive to finish the book and get it out there. I got it published on my birthday, November 17th. It is a children's story but comes with a moral."
His 30-page book is called 'The King's Biscuit' and is loosely based off King Arthur and his knights. The three knights being a sneaky, thieving mouse; a brave lioness; and a cunning fox.
Steve went on to send a copy to the Duke and Duchess of Cambridge for their children. William and Kate have sent him a letter expressing how much they appreciate his gift to the children.
At Urology Clinics Manchester we treat patients with all kinds of urological conditions, including cancers. Are you a patient of ours with a special story just like this one? Get in touch and let us know.